Welcome to Interstate Crane & Transport Hire
ICTH has now introduced into the fleet the new technology of the LTM 1350-6.1 350 tonne crane.
This particular crane has arrived with additional equipment featuring a full boom length of 134 metres and a boom attachment device (TY) that supports the boom to make it lift well over 350 tonne capacity. This crane is well known world wide for its durability of one self contained crane for all your lifting needs.

ABOUT US
Established in 1973, Interstate Crane and Transport Hire provide specialised services for wet and dry hire of cranes and transport of road freight. The company in particular has a reputation for quality and safety, based on performance, teamwork and a commitment to customer satisfaction.
Operating from Jandakot Western Austraia, we are centrally located in the Perth metropolitan area with close access to the Kwinana Freeway and Roe Highway limiting travel time to and from the job site.
CRANE HIRE
Ranging up to 350 Tonne lifting capacity including:
All Terrain Cranes
Mobile Pick & Carry Cranes
Rough Terrain Cranes
Hydraulic Truck Cranes
HIAB HIRE
Ranging up to 12 Tonne carrying capacity
TRANSPORT HIRE
Multiple types of road transport combinations including
Road Trains
B-Doubles
Low Loaders
Drop Decks
Extendables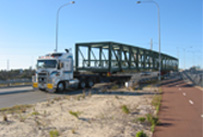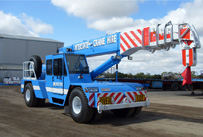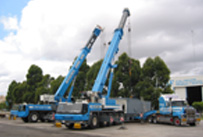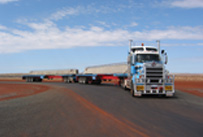 9 Cutler Road Jandakot
Western Australia 6164
PO Box 3005 Success
Western Australia 6964
Phone: (08) 9417 9111
Facsimile: (08) 9417 9260
Email: admin@icth.com.au